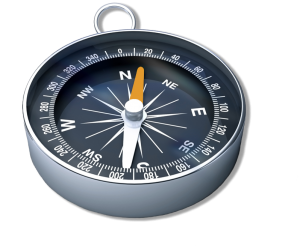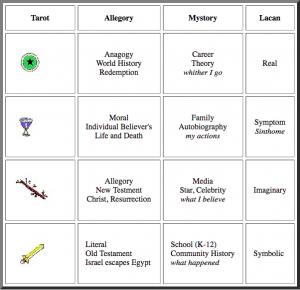 ___
3) Heuretics. In the context of differend (Lyotard) among apparatus metaphysics, electrate learning turns to the human capability of creativity. Thomas Kuhn (The Structure of Scientific Revolutions) differentiated between revolutionary and normal science. KE takes up the challenge of designing a pedagogy for revolutionary science (recognizing that "science" is a catachresis in this context). An assumption of heuretics is that creativity is a procedure with its own methodology and modes of evaluation, such that it may be taught with the same degree of confidence assumed in teaching methods of criticism and critique.
–Image of Wide Scope. Gerald Holton, historian of science, identified an image of wide scope (wide image) organizing the imaginations of the most productive creators in modernity (from Kepler to Einstein). Holton identified the wide image as a pattern emerging within the oeuvre of innovators. The pattern was constituted by four or five images, anchored in a scene of childhood memory. The prototype is the career of Albert Einstein, and the memory he recorded in his autobiographical statements, of the gift of a compass from his father when Albert was four or five years old. It is possible posthumously or at the end of a career for an historian to note the uncanny symmetry between the compass and the physics of electromagnetism. The wide image is just that: a vehicle and a tenor. The vehicle for Einstein is the compass; the tenor is "invariance." Commentators have suggested that the theory of relativity might be better dubbed a theory of invariance. Vehicle: the compass needle pointing north; Tenor: the speed of light. Subsequently, analysts have identified wide images in the careers of hundreds of figures across all fields of culture (see John Briggs, Fire in the Crucible).
–Mystory. The genre of mystory was created to enable students to discover and design their wide image at the beginning of their productive lives, rather than waiting for a biographer to extract the pattern posthumously. Nor is revolutionary science a measure of the success of this genre, in that it supports learning as equipment for living (Kenneth Burke) as well as for productivity. Mystory reoccupies (retrieves)  the pedagogical tradition of Memory Palace and topical logics from manuscript culture, as a means to connect a primal scene of childhood experience with a disciplinary aporia. Mystory documents the egents's EPS (Existential Positioning System) in the popcycle of their culture. It is a documentation of interpellation, registering the position with which one identifies in each of the primary institutions of an apparatus: family; mythology (entertainment); history (community); career (profession). These four levels constitute a mandala of civilization, and will be tracked throughout KE. Dante is famous for codifying this typology structuring Medieval metaphysics. The immediate point is that egents' wide image is formed before they enter university and declare a major (career). Mystory as genre brings this inchoate intuitive mental model into material configuration, providing the point of departure for the design of an image of wide scope.